MINIBAR, LA: JEREMY ALLEN
Old Hollywood-era bars may be mostly gone except for (thank goodness) Musso & Frank Grill. But MiniBar feels like a classic Hollywood bar with modern ethos. Open in 2015 in Best Western Plus Hollywood Hills Hotel (you heard right: Best Western), the cozy bar may be young, but it recalls old school bars with its swiveling lounge chairs, red vinyl bar, wood-paneled walls and 1960s-style lighting sconces.
"[Here], you're transported to another time," explains GM Jeremy Allen, "but the time is MiniBar."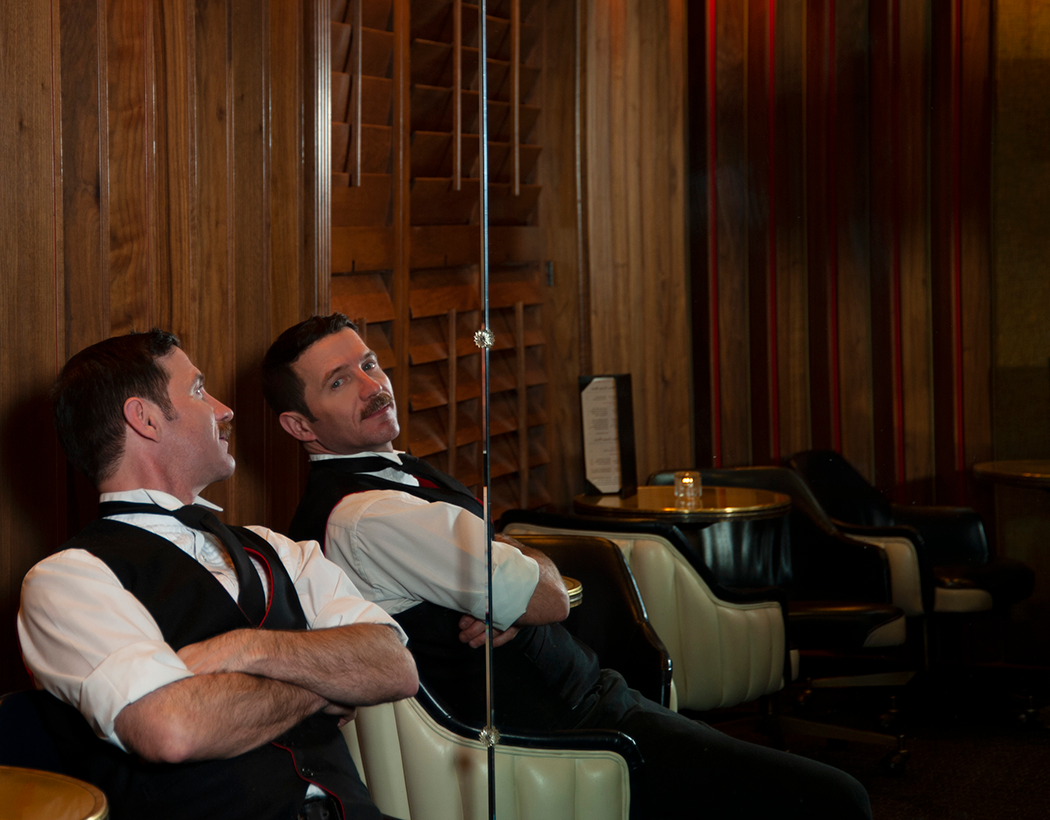 Brandon Boudet and Warner Ebbink opened neighboring 101 Coffee Shop in 2001, then popular Little Dom's in Los Feliz, while partner, sommelier and bar manager/GM Jeremy Allen comes from years of restaurant, wine and bar work in his hometown of Minneapolis (at Heartland he worked under James Beard award-winning Lenny Russo), to his years in LA at Norman's on Sunset and The Hungry Cat.
Music plays prominent at MiniBar, starting with its music industry regulars on to a music video series recorded "live and unplugged" in afternoons before the bar opens. Musicians and industry mingle for business meetings during the mellow 5-7pm hours. After 7pm, things step up, reflected by MiniBar's thoughtful playlist, with changing obsessions like 1970s-80s R&B (think Peabo Bryson, Luther Vandross and Lionel Richie).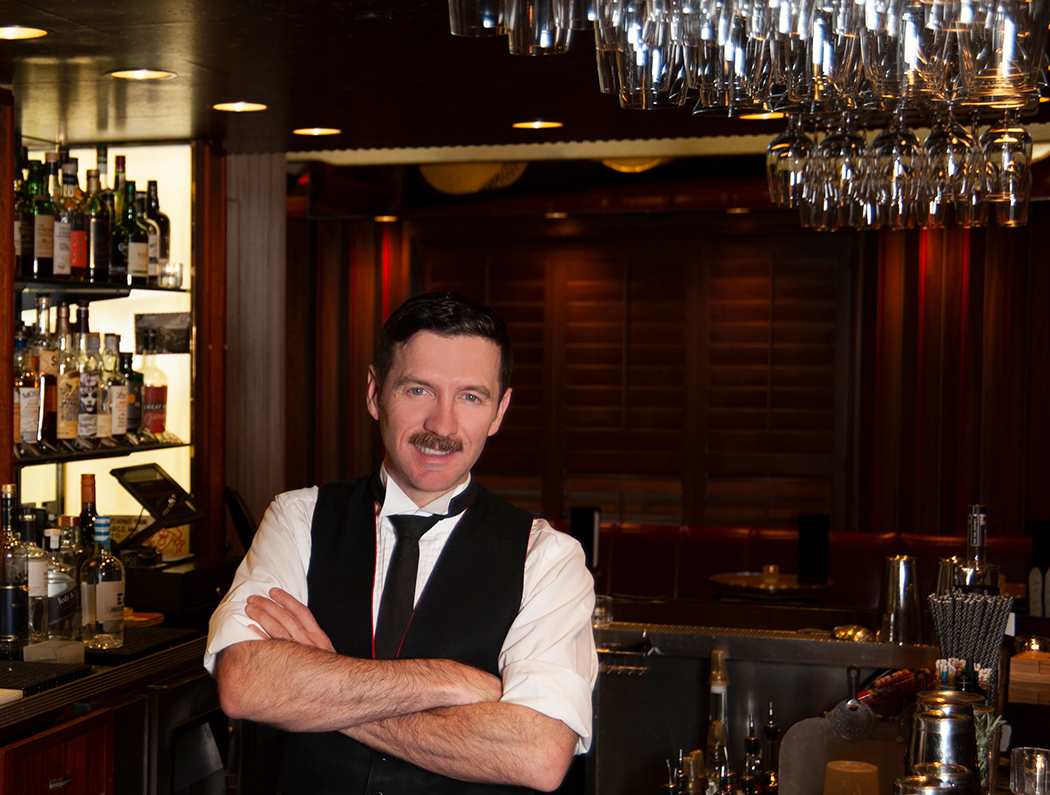 But what makes MiniBar sing is service. Allen and team's laid back hospitality eschews LA hot spots that are more about being seen. Here, drinks are classic or classically inspired, unfussy but well-crafted, and lingering over conversation is welcome. As Allen explains, at MiniBar, "nothing can be wrong. We try to make it a great place to spend time in. I think people deserve that if they're going to make the time to be with us."
MiniBar Cocktails
Allen crafts reimagined versions of 1960s classics like a Harvey Wallbanger (stepped up with gin and lemon bitters to balance out that OJ), a martini menu, $5 mini-martinis by request from regulars and 1-3 weekly-rotating drinks. He also offers specials like an array of vermouths and aperitifs with soda.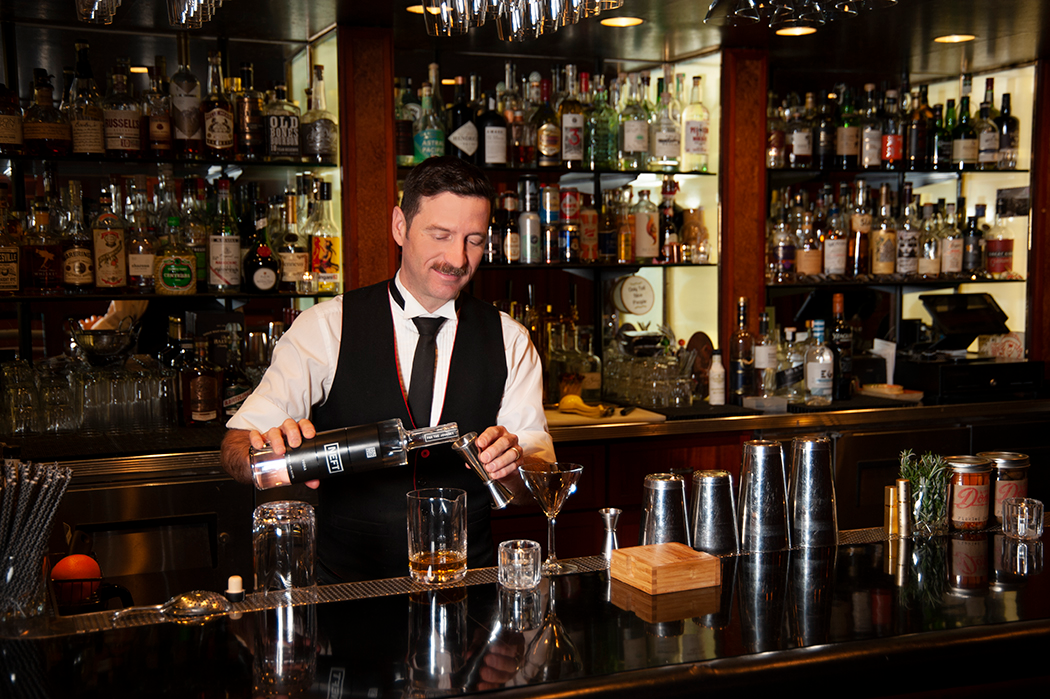 Simple, cheeky variations on classics dominate, like a "nearly kosher" Manhattan, The Melvin, with 101 proof rye whiskey and manischewitz vermouth. House drinks like Le Fette Cow go savory with silky Black Cow Vodka (distilled from milk), Dolin Dry Vermouth, pickle juice and a pickled mushroom.
Allen's NEFT cocktail plays off a classic Manhattan but with NEFT as its silky base, lush with Dolin Dry and Antica Torino Rosso vermouths. A couple dashes of orange bitters, drops of Heering Coffee liqueur and Himalayan pink sea salt bring nuance, whispers of citrus and earthy coffee to a drink touched with a squeeze of oils from orange peel and garnished with three coffee beans.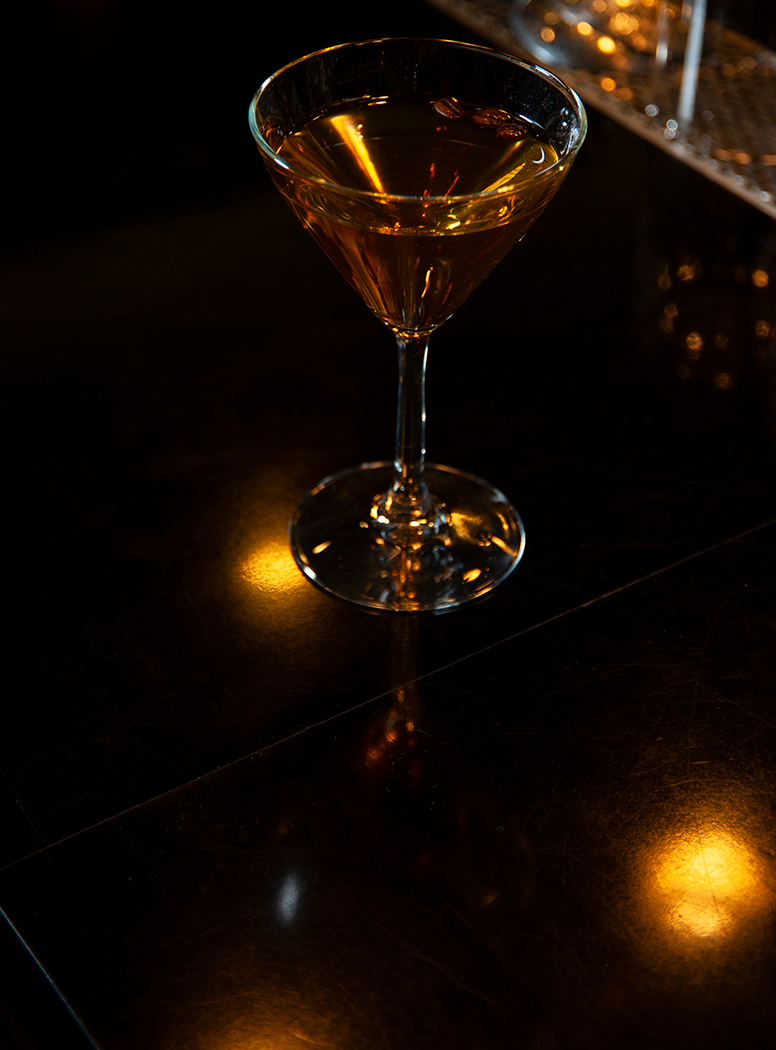 Allen's NEFT cocktail: The Perfect Vodka Manhattan
1.5 oz. NEFT Vodka
0.75 oz. Dolin Dry Vermouth
0.75 oz. Antica Torino Rosso Vermouth
2 dashes of Fee Brothers Orange bitters
2 drops of Heering Coffee Liqueur
2 grains of Himalayan pink sea salt
Orange peel
Stir all ingredients in a mixing glass with ice, then strain into a birdbath martini glass garnished with three coffee beans. Express an orange peel over the drink and discard.