Sprawling Los Angeles is packed with no less than thousands of bars, some forgettable, others following the latest cocktail trends sweeping the country, contrasted by true cocktail havens spread across LA's seemingly endless miles. Downtown LA (DTLA) has heavy concentration of the city's best bars and Redbird is the one you don't know about but should.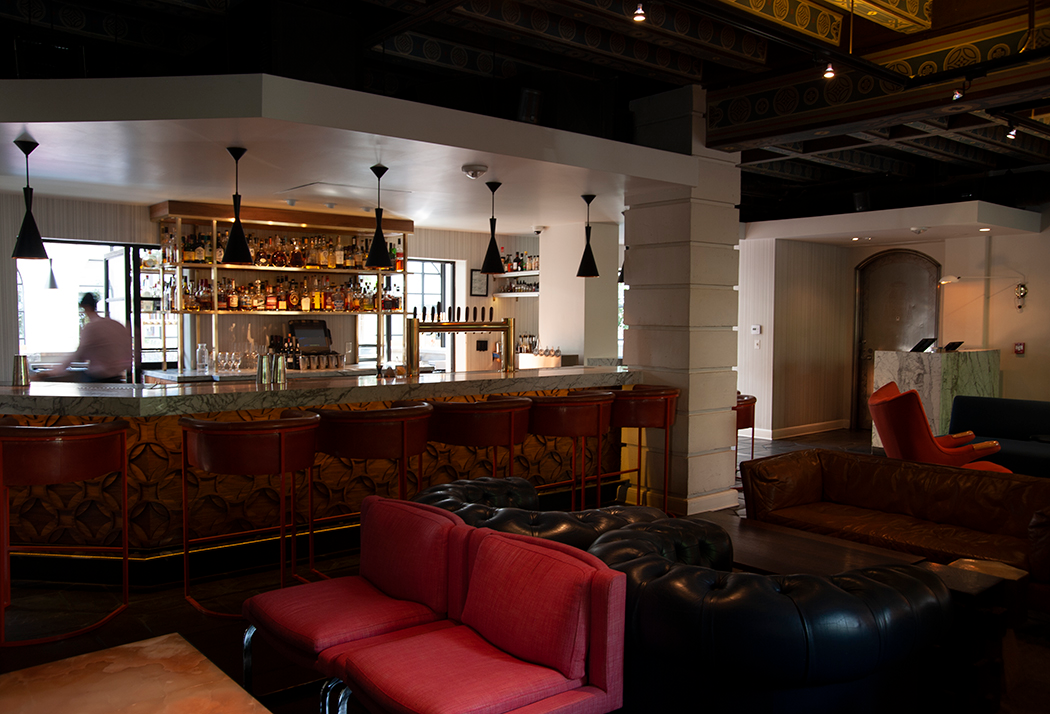 Maybe that's because many know Redbird as a restaurant first, one with a retractable roof, ideal for those (many) gorgeous, mild LA nights. But for drink lovers it's a destination, thanks to bar veteran and consummate palate, Tobin Shea. First, there's service. Refined yet not stuffy, Shea and his friendly staff keep it relaxed yet make you feel well taken care of. The surprise comes when you find the most complex list of ingredients and unique cocktails in all of the LA basin. In the hands of most bartenders, excess ingredients and complicated combinations fall flat — or worse.
Not so with Shea's menus. Over 20 years of bartending with a focus on obscure international spirits — including Armenian brandies and arak, in keeping with Redbird's longtime Armenian neighborhood — ensure Shea works wonders in a glass where less experienced bartenders would create a fussy, overwrought mess.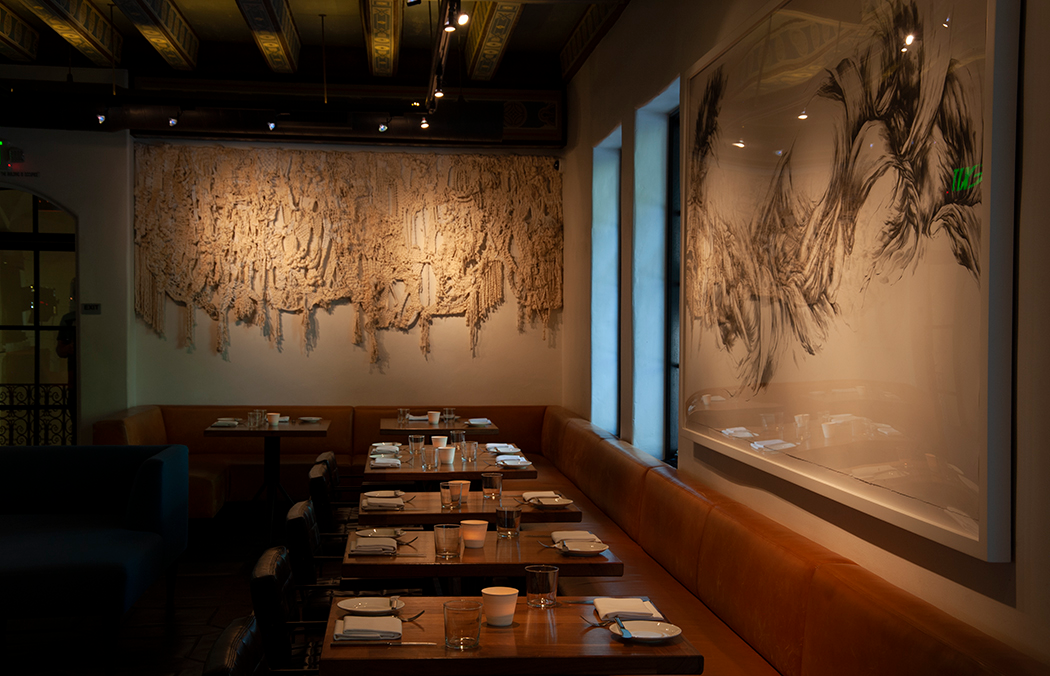 Redbird Cocktails
Playing with oft unsung spirits like aquavit, proper Germanic schnaps and anise-forward arak, Shea's current menu is a striking book of 31 cocktails paying tribute to distillation and produce with many standout (read: delicious) drinks lining the beautifully illustrated pages. Case in point: his Queen Anne's lace cocktail showcases gin, Danish aquavit, dry vermouth, Skinos Masthia (Greek resin pine spirit) and Austrian schnaps master, Reisetbauer's carrot eau-de-vie (clear, dry, fruit brand). Sounds like too much, but comes together like a vegetal, crisp, complex martini that keeps on giving.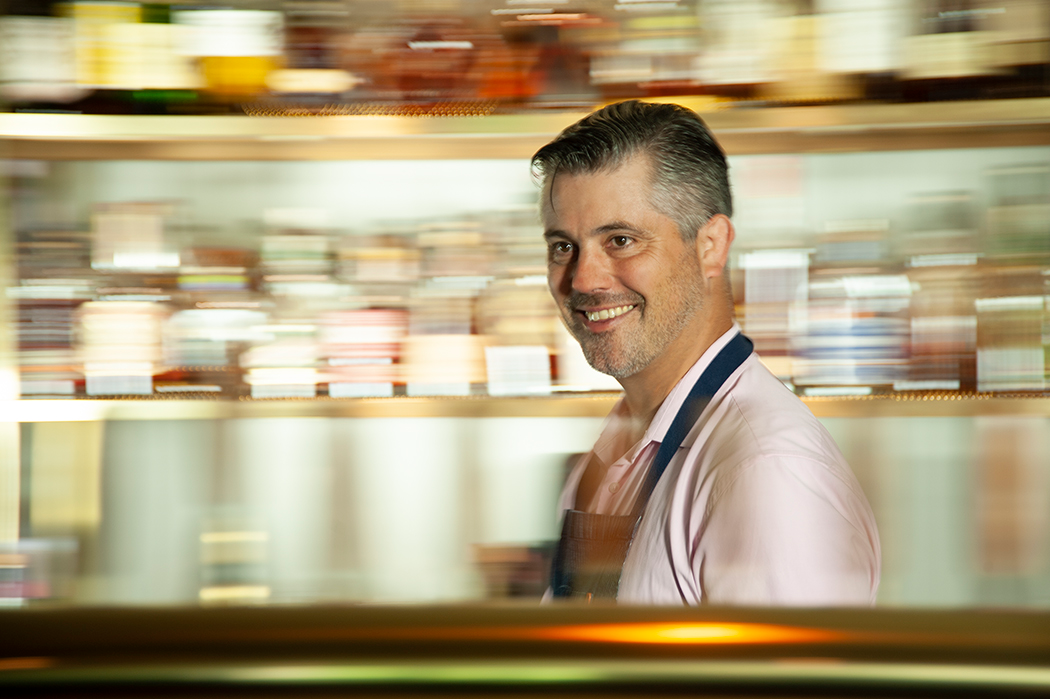 Shea's Neft Cocktail, The Artisan Cup
Shea goes aperitif-style with his NEFT drink, meaning this is also great for brunch, daytime drinking and pre-dinner cocktail/aperitif hour. An elegant mix of strawberries, Lillet, grapefruit liqueur, lemon and NEFT, goes refreshing with a generous dose of tonic.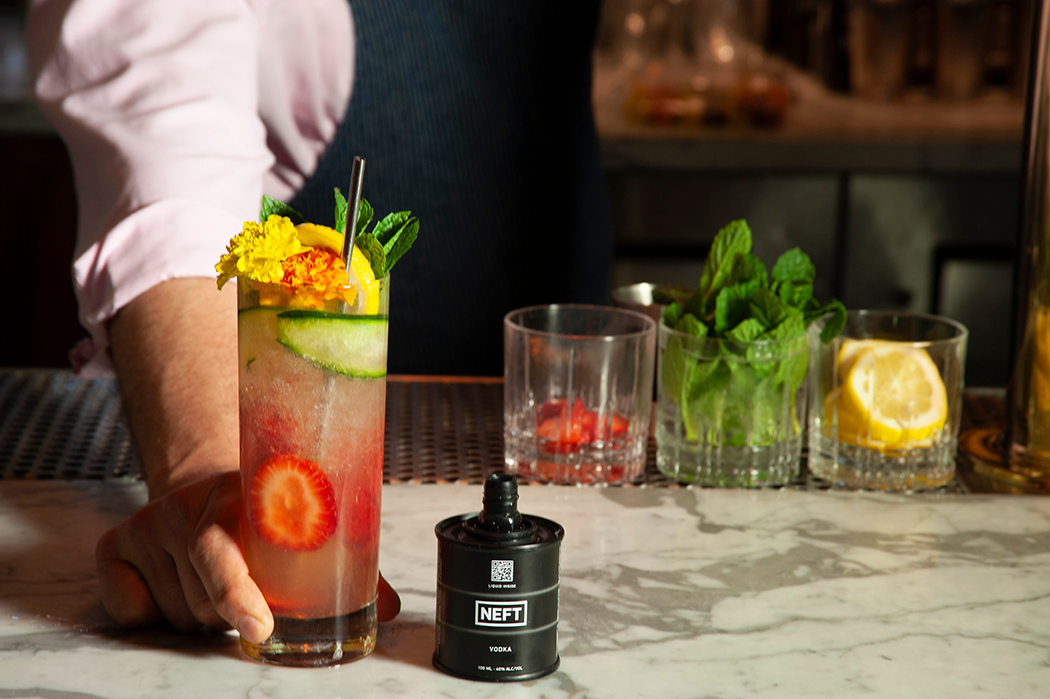 The Artisan Cup – Making the Drink
1.5 oz. NEFT Vodka
.75 oz. Aperitif Wine (recommended: Lillet)
.75 oz. Grapefruit Liqueur (recommended: Giffard)
.75 oz. Fresh Lemon
1.5 oz. Tonic
Strawberries
Garnish: Cucumber slice, lemon slice, fresh mint sprig
In a glass, add freshly sliced strawberries along with the first 4 ingredients. Add ice and swizzle until well mixed. Top with tonic. Garnish with a cucumber rind, mint sprigs and a lemon wheel.